PDFfiller helps a family business manage finance and accounting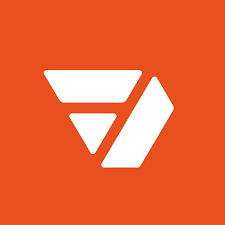 pdfFiller Team
18 May 2018
Who?
Karen Maanum is a self-employed farmer from Graceville, Minnesota. Established in 1998, the Maanum farm is an entirely family affair. With the help of her husband Tom and two sons, Charlie and Sam, Karen oversees corn, soybean and beef production. Karen also takes part in managing needs of her family farm.
The Problem
Every year Karen is faced with the important task of filling out IRS forms for her business and customers. Normally, Karen would complete her IRS documents using a typewriter. Usually this means she'd spend countless hours tirelessly writing and shuffling through stacks of invoices. Operations on the farm keep Karen busy, to complete extensive IRS forms.
This made keeping up with filing deadlines and getting completed forms to her clients a big struggle. "The ability to get the forms to my customers before a deadline was a problem", said Karen. She knew there had to be a better way to manage her financial paperwork.

The ability to get the forms to my customers before a deadline was a problem.
This is how PDFfiller came into the picture.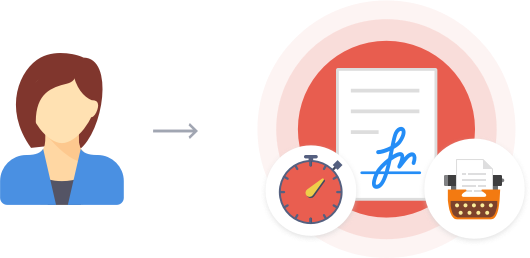 Karen went online to find the best solution for her problem. She was searching for "help filling forms" when the services PDFfiller offered immediately caught her attention. "The ability to fill forms in the editor is what drew me to PDFfiller", says Karen. She soon realized that with PDFfiller she could easily edit, save and print forms, which would help her save time and get important documents to her clients faster.
The Solution
Karen signed up for a PDFfiller account without hesitation. She uses it mostly for "year-end work" and "completing 1099-MISC tax forms that go out to customers". In addition to that, whenever any issues arise that require online document filling, Karen now knows the easiest way to handle that. "Any forms that are long I recommend be completed in PDFfiller, for example, credit applications or – for my daughter – a job application", says Karen.

The ability to get the forms to my customers before a deadline was a problem.
– Karen Maanum, self-employed farmer
She also recommends it to her family members, who are her business partners too. Karen encourages them to use it whenever there is a "project where a fillable form is used".
Transitioning to PDFfiller "was effortless". Although Karen is computer proficient, she notes that using PDFfiller is "very easy". "I can operate most software with ease… I have never had to call for support, perhaps I used the Help [section] within the application once or twice". For those who need help using software, PDFfiller's platform offers extensive information on how to resolve any issue and how to navigate the software. A PDFfiller user can easily find the answer to any question they might have.
PDFfiller provided Karen with the perfect solution to her problem. Now, she is "able to meet year-end deadlines for getting tax forms to my customers".
Benefits
Speed

Karen is happy with the result PDFfiller has helped her achieve in expediting her business's workflow. She "no longer needs to use the typewriter for forms", thus saving precious time that she can devote to the other needs of her business and family.

Convenience

Filling tax forms with a typewriter is one way of handling the task, but it's definitely not the most convenient. While filling forms may be the first step of the filing process, for a business owner, keeping records of all documentation is of high importance, too. Scanning and making copies is one solution. However, this requires special equipment and additional time to get the job done.

PDFfiller helps reduce the amount of time spent on handling and filling documents. "All the information is now saved electronically", notes Karen. To have forms filled out and automatically saved in your account is the most convenient and fastest way of handling all business-related documentation.

PDFfiller is also available on any internet-connected device and provides business owners with access to their forms anytime, anywhere.

Ecological Benefits

PDFfiller is a truly revolutionary solution: Besides all the document related features, PDFfiller allows business owners to dramatically lower paper consumption. Karen is excited about this opportunity as well: "I'm getting there, working to become a completely paperless office in the near future".

Cost Savings

Saving time means saving money. PDFfiller helps customers save both. "The value of having these forms online and available to fill has saved me numerous hours at the typewriter", says Karen. Not only does PDFfiller offer a convenient and easy way to fill out forms, it also allows business owners to have all of their documentation accessible from any device. No more scanning, copying or wasting time!
Conclusion
Karen Maanum is one of many satisfied clients who use PDFfiller for their business. "Ease of filling, printing and saving forms" sealed the deal for Karen, who manages accounting and tax filing for her family-operated farm.

Being a successful business owner is no easy task. It takes time, dedication, motivation and quick decision-making. PDFfiller helps business owners use their time more efficiently by removing the hassle of filling forms, making the management and submission of business documents a quick and simple procedure. Business owners all over the world recommend using PDFfiller because it is the best way to complete documents digitally, creating a faster, cheaper and more effective document management operation for a business of any size.
Sign up for our newsletter
Get all the latest pdfFiller news directly to your email