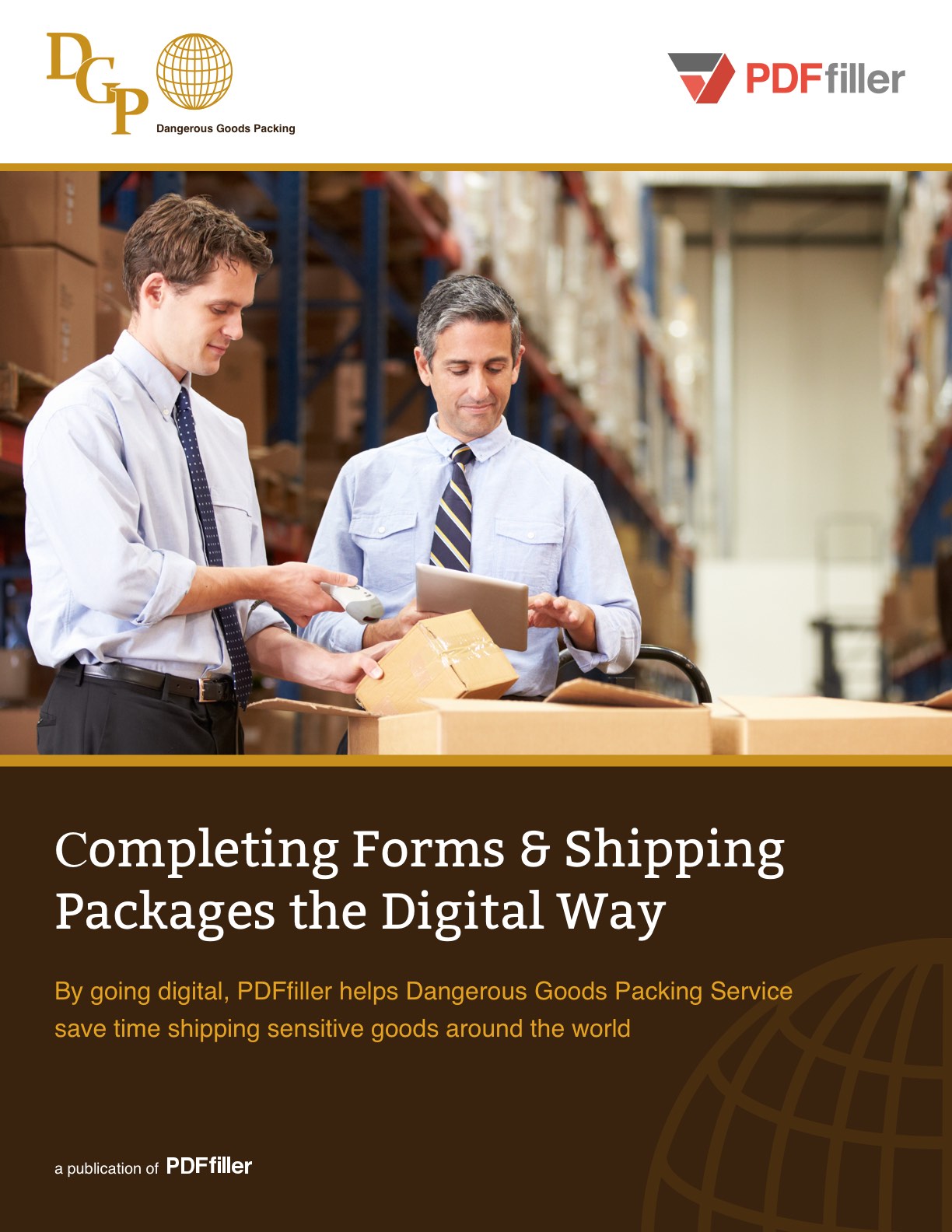 Who?
When companies need to ship dangerous goods, they can't do it by regular post. Batteries, explosives, paint, hairspray, chemicals, and even Pam baking spray all qualify as hazardous and need special shipping permissions. When companies need to move this sensitive material, there aren't many places they can turn, so they contact Dangerous Goods Packing Service.
Headquartered in Toronto, Canada with another location in Buffalo, New York, Dangerous Goods Packing Service provides comprehensive shipping services for companies that need to move sensitive goods. A second generation family business, Dangerous Goods Packing Service has thirty years of experience and is a leader in the field, working closely with various shipping organizations and regulatory agencies to ensure that clients' packages get where they need to go safely and quickly.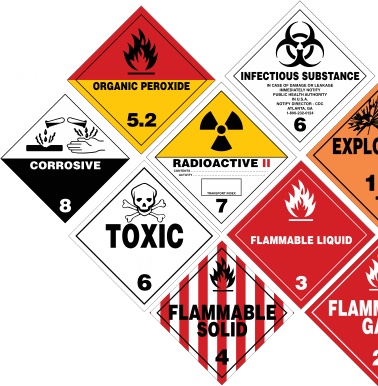 Dangerous Goods Packing Service is an approved Transport Canada Air Cargo Certified Agent.
We have specialized in preparing, packing and shipping since 1985.
"We ship dangerous goods all over the world, so we do documentation, labeling, and emergency response for anything moving air, ocean or ground," said Katrina Monette, a manager at Dangerous Goods Packing Service whose father started the company. "[Dangerous goods] needs to be packed properly and it all needs to have special documentation, so that's where [PDFfiller] comes into play."
Looking for a solution to their documentation and paperwork problems, Katrina turned to PDFfiller.
Problem
Before PDFfiller, Dangerous Goods Packing Service was relying on a decidedly old hat solution:
"We were just downloading specific forms and then we'd have to write them all by hand or you have to buy specific software for them which can run thousands of dollars for dangerous goods software."
Government forms needed to be filled out quickly, neatly and efficiently in order to ensure packages get to their destination safely and on time, but lacking a cost-effective solution, Dangerous Goods Packing Service had to download them, print them, complete them by hand, and then attach them to shipments. And before PDFfiller, a digital solution was financially infeasible: "to get a real program for what we need is around 3 to 5 thousand dollars," said Monette.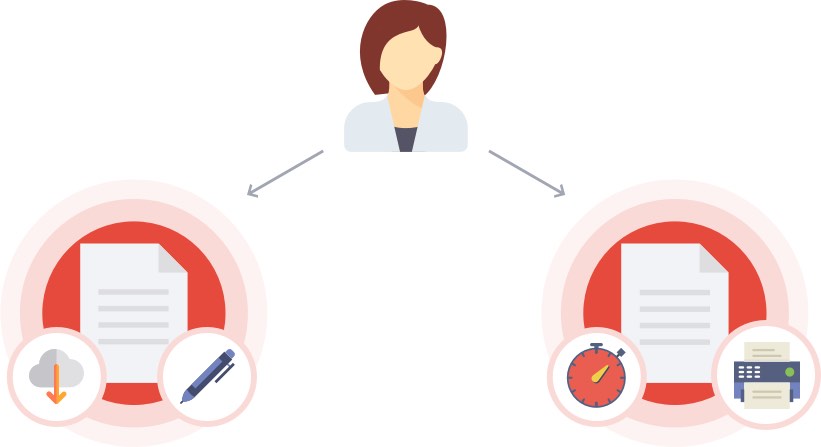 The handwritten process was slow, inefficient, and less than ideal. With ten packages to ship a day, the cost in time and energy to download, print, and write out documents by hand quickly added up. Each package would have to be dealt with individually, each form printed and painstakingly completed. Poor handwriting could result in a lost shipment, or worse with dangerous goods, a safety problem. A typewritten, easily repeatable digital solution was critical to streamlining Dangerous Goods Packing Service's workflow.
The Solution
PDFfiller is the ideal solution to Dangerous Goods Packing Service's problems. By providing an easy digital solution to an analog problem, PDFfiller can streamline Dangerous Goods Packing Service's document-related issues.
"We needed some sort of software to be able to input data directly onto the forms, because there are special boxes we have to fill in… so we needed a solution."
Now that they have found PDFfiller, Dangerous Goods Packing Service is "using it five times a day" to streamline their shipping workflow.
The process is easy: Dangerous Goods Packing Service adds a digital packing form into PDFfiller and makes it fillable using PDFfiller's drag and drop wizard, which enables users to easily add fillable fields to any digital document. Dangerous Goods Packing Service then saves the document as a fillable template so they can easily complete it in the future. After that, it's always simple to add information to a digital document, print it out whenever necessary, and then add it to a package.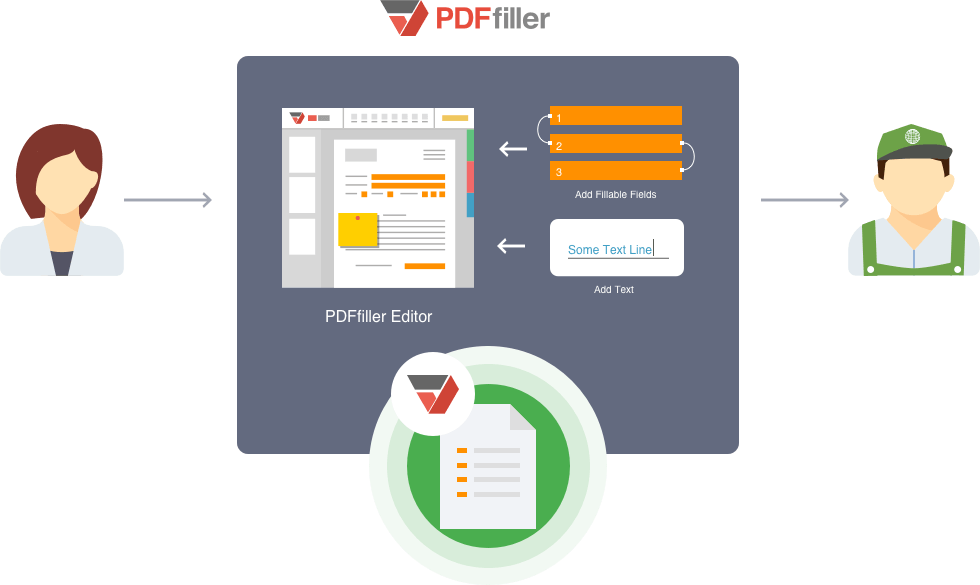 "We just wanted some sort of PDF [template] that we could input all of our data into then print it off from there. And now, we use [PDFfiller] for all of our forms and for any documentation that leaves our facility."
Because it allows you to type directly onto forms, PDFfiller ensures that all documents are completed neatly and legibly, making the shipping process faster and safer.
PDFfiller's complete digital document management solution even allows users to add legally-binding electronic signatures to their digital documents. Using its comprehensive featureset, Monette and Dangerous Goods Packing Service are "[saving] hours" by going digital with PDFfiller. And with PDFfiller's emphasis on security, including two-factor authentication and PIN-protected folders, Dangerous Goods Packing Service can be sure that confidential information will stay safe.

"We needed software where we could put the forms that we have instead of redoing them," said Monette, and now that Dangerous Goods Packing Service has a digital solution that allows them to create and complete templates, they and are never put in the position of needlessly redoing forms. And because PDFfiller can save all your documents to the cloud, Dangerous Goods Packing Service is able to keep a secure digital record of all of their documentation without wasting office space with paper documents.
Conclusion
Now that everybody in the office is on PDFfiller, shipping forms are completed faster and more effectively than ever before.
"It's really convenient, it is easy to use once you learn how to use it. When the problems do arise, it's really simple and makes life easier," said Monette.
PDFfiller is the easiest way to edit PDFs online and create fillable forms for completing and signing from any internet-connected device, anytime. With all of its powerful tools, PDFfiller helps make Dangerous Goods Packaging Service's workflow faster than ever before.
For the complete paper, click on the link below:
Complecting Forms & Shipping Packages the Digital Way
Sign up for our newsletter
Get all the latest pdfFiller news directly to your email